The Hideout Brewing Company
Hidden off of the main roads of Grand Rapids Northeast section near Plainfield and I-96 you will find the Hideout Brewing Company.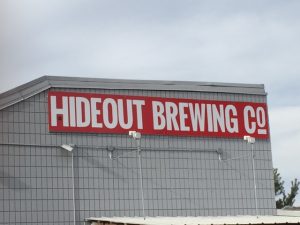 Originally opened in early 2005, the company was named for both the location and for the feel of pre-prohibition era local brewery. Taken over in early 2012 by new owners Scott Colson and Nick and Theresa Humphrey, the Hideout's footprint has grown quite extensively. Now distributing to much of the southern half of the Lower Peninsula, they are adding new regions regularly. They now offer bottled beer in a variety of sizes at the brewery too!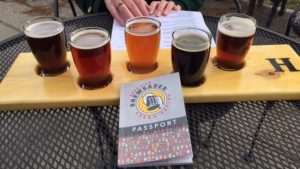 In the taproom, the selection recently increased to 25 taps directly behind the J shaped bar. The upper loft has darts, shuffle board and three big screen TVs. Behind the building you will find a Beer Garden including horseshoe pits and ample seating.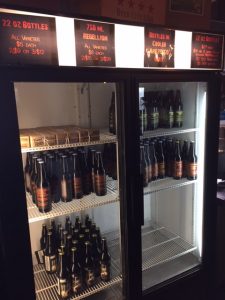 Menu beers available year round are Promiscuous Pilsner, Tommy Gun Red, Gangster IPA, and Smuggler's Hazelnut Stout. Other offerings vary throughout the year including Wine, Seasonal and Specialty Beers, Hard Cider, and Mead.
 
The Brewery
The brewery has a larger 5 bbl (155 gallon) system,  comprised of salvaged tanks used to make a hot liquor tank, tilt mash tun, and kettle. Fermentation takes place in three 55 gallon drums and transferred one keg at a time making it one of the smallest and more hands on systems in the state. This type of system does allow for some advantages over larger systems including the ability to use a wide variety of yeast strains and create a number of specialty products and design new recipes. There is also a smaller, 1 bbl (30 gallon) stainless steel pilot system out back, used for experimental batches.
Address
3113 Plaza Dr.
Grand Rapids, MI 49525
Contact
616-361-9658
Taproom Hours
Sunday: 12pm-12am
M-Th: Noon-1am
Fri-Sat: Noon-2am
Social Media
Facebook

View Larger Map