Founders Fest is fast approaching on June 22 from 3-11pm, are you ready for it? You can still get tickets for Founders Fest online and I'd suggest buying now in case they sell out!
They just released pictures of new Founders Fest 2013 shirts you can buy including ladies styles new this year.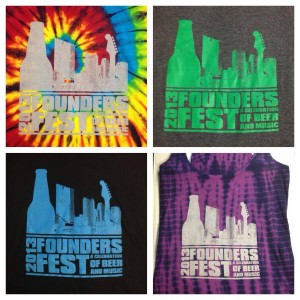 The shirts look awesome and who doesn't want to celebrate beer and music so be sure to mark your calendar and check out Founders Fest next weekend!