Michigan Brewers Guild's Winter Beer Festival at Fifth Third Ballpark is tomorrow so here is a quick 10 tips survival guide to make the experience more enjoyable as you guzzle locally brewed Michigan craft beers!
1. Bring patience, the event sold out in only 3 hours and that was for 6,000 people so you can expect the line to get in to be long, remember this is supposed to be fun and festive, plus there's beer inside so relax!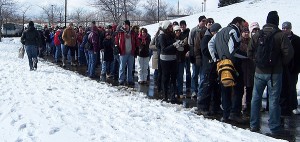 2. It's Michigan. In February. It's probably going to be cold. Or maybe hot. Probably very cold. Bring winter weather clothes, a snowmobile suit probably would be a good idea, layers lots of layers. Remember just because you drink a bit and 'feel' warm your body can actually be very cold, alcohol doesn't really warm you up it just moves the blood to your skin.


3. Because you will be sampling lots of fine Michigan made craft beers at the Winter Beer Festival and that requires you to carry a cup you should put extra thought into what kind of gloves or mittens you will wear. Frozen fingers make it hard to grip your beer filled cups! These 'Beer Cozy Mittens' look like a good idea but whatever you wear make sure they are warm and have some grip to keep ahold of your beers.


4. Silly hats seem to be a recurring theme at the Winter Beer Fest. Not only is a hat a good idea to keep your head warm and prolong your drinking but they can help your friends find you in the crowds. Plus as you drink more they will help you make new friends as people giggle at your silly headgear.


5. Don't forget that while you are drinking all that tasty beer you might want to cleanse your palate, or maybe eat some snacks to help soak up some of that booze and let you keep drinking. A great way to keep your hands free to hold beer and yet carry some snacks with you is to string pretzels or any other food on a string and tie it around your neck like a necklace! Candy, donuts, sandwiches, meats, practically any food item can be strung around your neck to provide a quick food boost while you continue sampling Michigans finest beverages.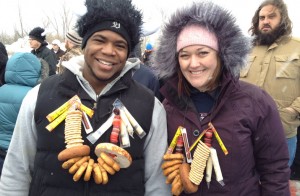 6. Transportation is another consideration, the beer fest is suggesting you carpool due to limited parking because of the huge snow piles. Also after having sampled all the beer you can handle remember you should have a designated driver or other transportation option. There are Taxis, and even a shuttle service but plan ahead and make reservations.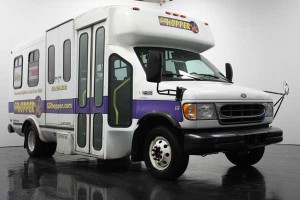 7. Things allowed into the beer festival: Folding / camping chairs, water, hydration backpacks, and empty plastic or metal beverage receptacles.
8. Things not allowed inside the beer fest: No outside alcohol, dogs, anyone under 21, or glass containers will be allowed through the festival gates.
9. If you need to use a bathroom there will be Port-a-Potties available but they are outside so prepare your bum for the cold, if anyone has a tip to make cold weather Porta Potties easier to use I'd sure like to know!


10. Don't forget your state issued ID, you have to be 21 to enter!! Also if you are a Brewers Guild enthusiast bring that card as well. Of course bring your ticket too, those are like the golden ticket to the candy factory for adults 😉

That's all the tips I have for the 2014 Winter Beer Festival in Grand Rapids, if you have any other great tips for beer enthusiasts please comment and let me know for next year! Be safe and have FUN.